---

The 24th FMC Annual Meeting
in the 25th year



of our Club has taken place at Hamburg on
September 24 to 26, 1999

FMC-Members and members of other Ferrari-Clubs have participated.
Up to 120 Ferrari enthusiasts have met with 25 Ferrari and 35 ordinary cars.
Friday night was the start for those who arrived at first. Bus transfer
to Reeperbahn at St. Pauli, visit of Disco or bar and at mid-night visit
of the erotic museum (for adults only).
On Saturday meeting for foto shooting with skyline of Hamburg's harbour in
the background.




Then trip around the outskirts of Hamburg's countryside until 17.oo hrs.
During this trip several stops had to be made with answering questionnaires,
drawing of a Ferrari, and driving a slalom with reverse gear. For all this
evaluation was made with points for later prize-giving on Sunday at the
Ferrari dealer.




Returning to the hotel a scale model show was waiting to be visited and also
evaluated by any visitor. Results were presented also on Sunday morning.
One could participate at a quiz, look at or buy Ferrari books, models,
photographs and other Ferrari memorabilia.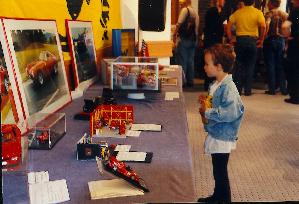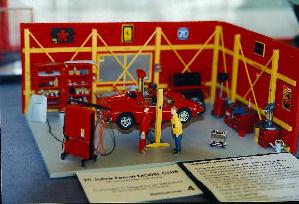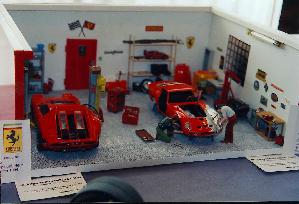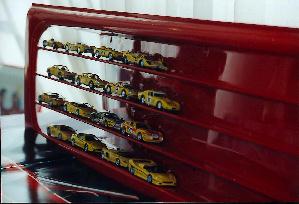 At 20.oo hrs arrival at the motor-ship MS Hanseatic with turn in the harbour
and then along the Elbe river until mid-night! Buffet for cold and warm meal
on board, disc jockey and dancing, and last but not least prize-giving to
members who helped the most for the FMC during the past year.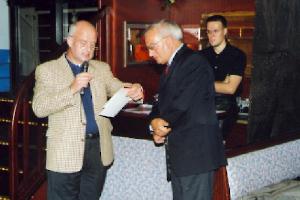 Prizes were given from the makes BBR, Brumm, Bburago, and Bang (most
received for promotion, the others from the Club president).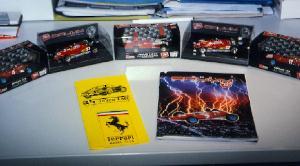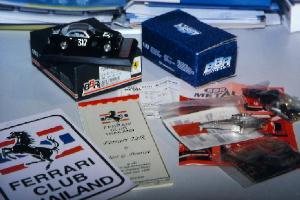 On Sunday morning visit of the Ferrari dealer Satzer, thereafter second
foto shooting session out of town. For finishing this event, a slalom
track for all cars was prepared in the afternoon at the Travering.

---